Are you up to the 2011 PhD Challenge?
The PhD Challenge asks graduate students to do their utmost in their submitted papers. You thought getting a paper accepted is hard? Try getting a paper accepted which contains the sentence "I smoke crack rocks". That was the PhD challenge for 2010, and Gabriel Parent from Carnegie Mellon University has lived up to it with his paper Toward Better Crowd Sourced Transcription: Transcription Of A Year Of The Let's Go Bus Information System Data published in Proceedings of IEEE Workshop on Spoken Language Technology.
This year, PhD Challenge step it up:
We are excited to announce that the new 2011 PhD Challenge is now open for submissions. The goal of this year's challenge is to get either the nickname "DIRTY OLD MAN" or"CRAZY CAT LADY" included in the byline for at least one author in the final version of a peer-reviewed academic paper. As an example, an eligible submission could contain the authors John "Dirty Old Man" Smith and/or Jane "Crazy Cat Lady" Smith. The task for this challenge is quite difficult, but we are confident that the world's best and brightest minds are eager to overcome adversity.

The official Call for Participation contains all of the details of the contest, including the submission dates and the prizes to be awarded to the winner. The PhD Challenge is open to all current graduate students in four-year universities and institutions. Be sure to also read the eligibility rules to make sure that your submission follows the guidelines of the contest.
I'd love to see you get that one in, grad students (Master's students are also eligible). For more information go to the PhD Challenge site.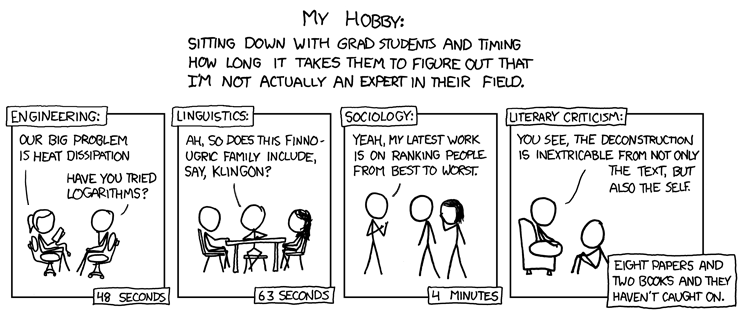 Comments are closed.